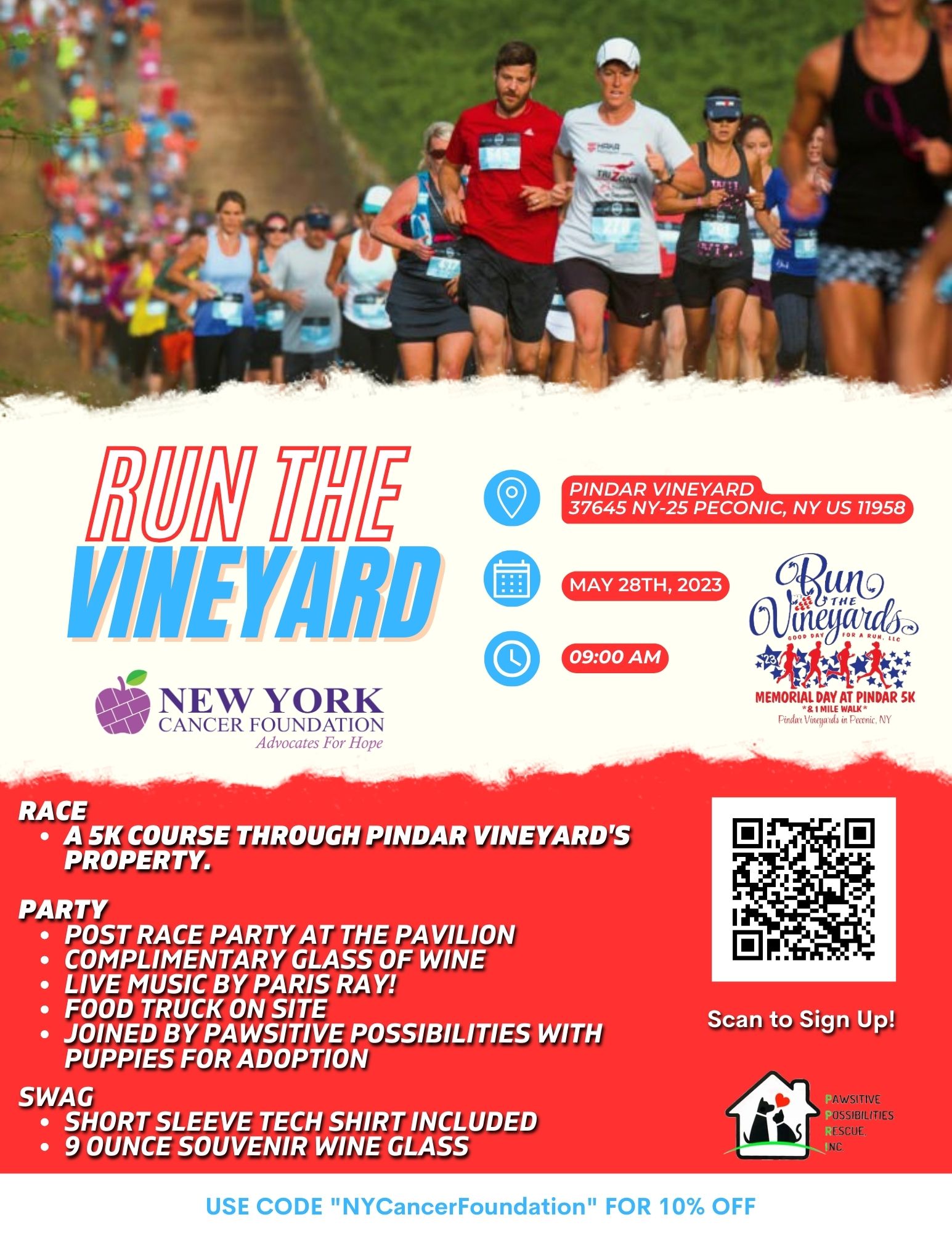 Run the Vineyard!
Join us May 28th, 2023 at 9:00 AM for Run the Vineyard! We have partnered with Good Day for a Run for the second year for a series of 3 races! All 3 races will take place at Pindar Vineyard in Peconic, NY!
Join us for the first of three races on May 28th at Pindar Vineyard! Use code "NYCancerFoundation" for 10% off! A percentage of the proceeds from this event will benefit the New York Cancer Foundation!
We will also be joined by Pawsitive Possibilities with puppies available for adoption!
This race is a 5k course through the vineyard property with a post-race party! A complimentary glass of wine is included! Join us as we kick off the summer!