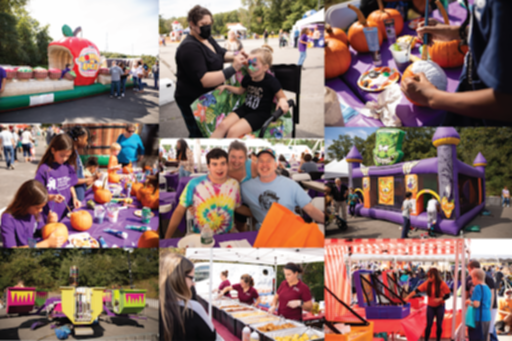 10th Annual New York Cancer & Blood Specialists Patient Celebration Day
New York Cancer & Blood Specialists, in partnership with the New York Cancer Foundation, is excited to announce the return of one of its most special events, the 10th Annual Patient Celebration Day! The event will be held on Saturday, September 9th, from 12 pm-4 pm at the Bald Hill Amphitheater Parking Field at 1 Ski Run Lane, Farmingville, NY 11738.
"Patient Celebration Day is all about showing our patients just how much we care and value them," shared Dr. Jeff Vacirca, CEO of NYCBS and Chair of NYCF. "It's truly one of the most special days of the year where we have the chance to give back to our patients and come together in celebration with their families, creating a wonderful sense of unity."
The celebration for patients, caregivers, and their families is expected to have over 1,500 people in attendance. NYCBS will support this event, placing no burden on patients and caregivers. Any support remaining from this event will be donated directly to the New York Cancer Foundation to continue to help all patients in need.
The New York Cancer Foundation is a 501 (c)(3) organization that offers financial assistance to patients in the Greater New York Metro Area with cancer diagnoses. Our foundation strives to relieve qualified patients of financial stressors of day-to-day living expenses, including rent/mortgage payments and utility payments.
Guests can look forward to a range of family-friendly activities at the event. These include carnival games, exciting raffles, catering by Felico's, and a dedicated space for Working Paws Training, a dog training and rescue adoption center. Additionally, there will be a pop-up store offering free clothing, footwear, and children's items. We are also thrilled to announce a new community supporter, MACY'S, who will be providing complimentary makeup tutorials and exciting giveaways.
"I think the staff enjoys the experience as much as our patients do," said Tina Toulon, executive director of NYCF. "We had so much fun planning all the entertainment and activities. We wanted it to feel like a carnival for kids and adults—something for everyone!"